Shinoda-no-Mori shrine(Kuzunoha Inari shrine)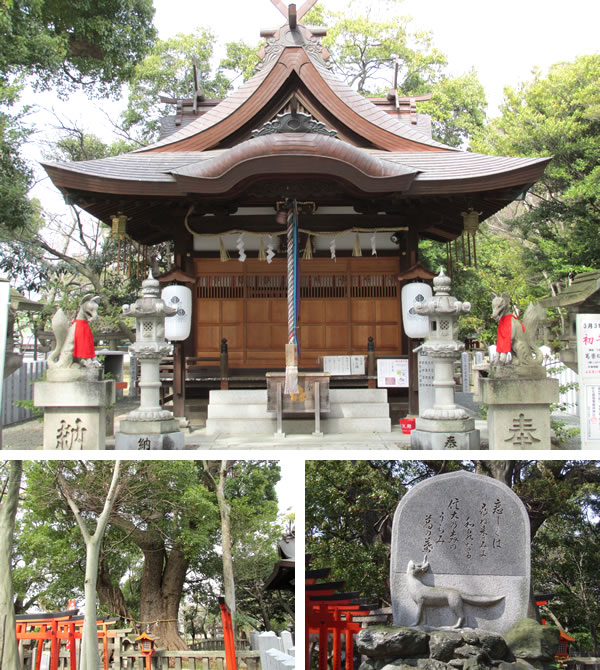 "If you miss me, come to Shinoda-no-Mori forest in Izumi Province to see regretfull Kuzunoha". Abeno Seimei known as Onmyoji, the master of Ying yang, in Heian period was to be born as a child of white fox, princess Kuzunoha, in the Shinoda-no-Mori forest.
Kuzunoha Inari shrine is widerly known as a shrine related to "Kuzunoha folklore". A large camphor tree"Chie no Kusu", a natural monument designated by Izumi City within the precinct has a folklore which tells that the white fox disappeared in the tree.
There are "Sugatami no Ido", a well where the white fox reflected herself and a white fox stone which is said to be bewitched by a fox. This well has a folklore that soldiers can return home safe and sound if their appearances reflect on the surface of water.