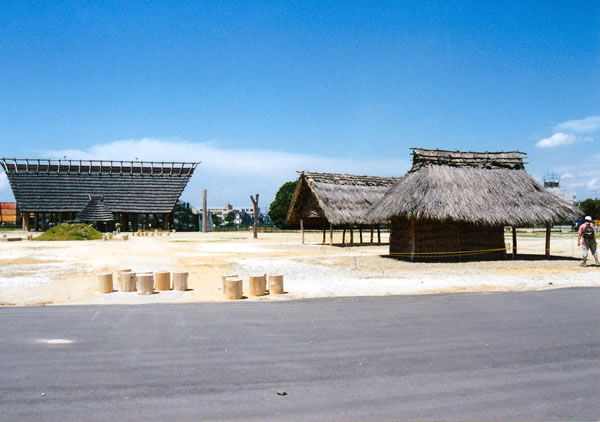 Ikegami-Sone ruins, national historic site, is opened to public as a historical park where various kinds of architectural remains like "Izumi-no-Takadono" have been reconstructed. This park makes a unique Yayoi culture zone together with Ikegami-Sone Yayoi learning Hall and Osaka Prefectural Museum of Yayoi Culture and was chosen as a best selection in the "Osaka, the Museum Concept".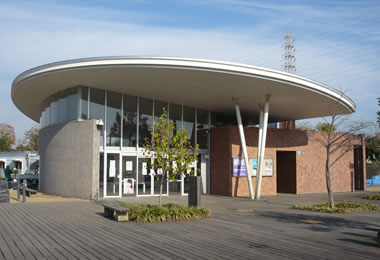 Base for the transmission of information about Yayoi period as well as information about this park. Public toilet is only available here in the park.
Admission: Free
TEL:0725-45-5544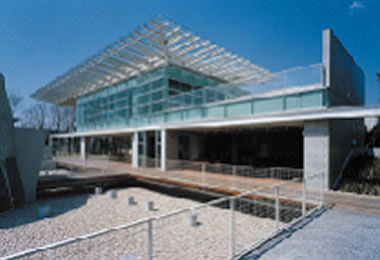 There stands on a northern part of historic site. This is the facility which enables us to realize the Yayoi period through the experience of making jade beads, earthenware and glass beads. Excavated pillars of the large-sized building and the authentic well have been done preservative treatment and opened to public with being reproduced the state of the excavation.
Admission: Free
At actual cost on hands-on learning
TEL:0725-20-1841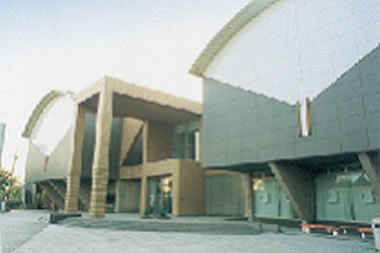 The only special museum on Yayoi period in Japan. Through the exhibit and the study of Yayoi culture, this Museum leads the study of Yayoi period in Japan. A lot of archaeological finds from Ikegami-Sone historic site have been exhibited, so it has played a role of sight museum of Ikegami-Sone historic site.
Admission: Necessary
TEL:0725-46-2162
All those facilities opens at 10:00AM closes at 5:00PM (last admission at4:30PM) Closed on Mondays (If a Monday is a national holiday, then the next day),
Yearend new year holidays. *Please directly contact each facility about details.